The Newfoundland Club
Founded in 1886 - the world's oldest continuously registered Breed Club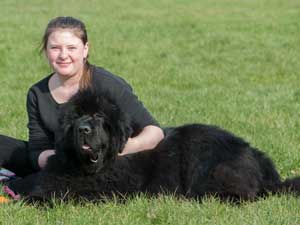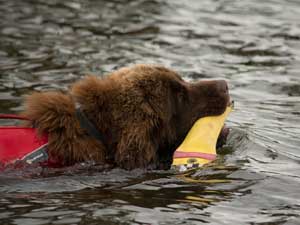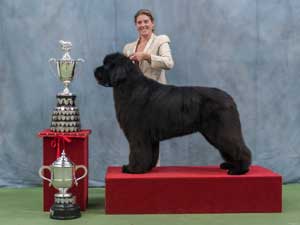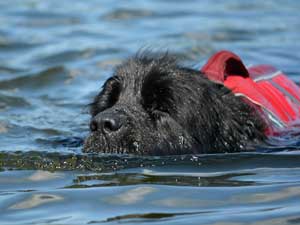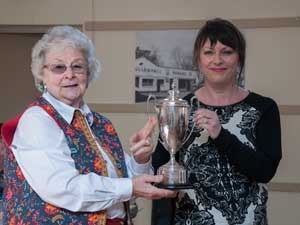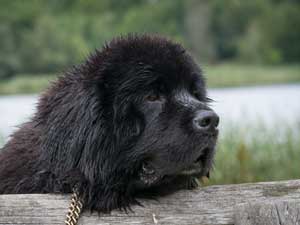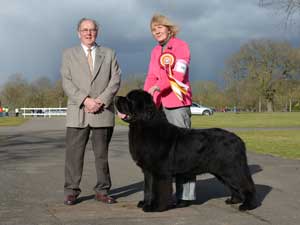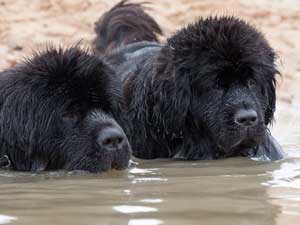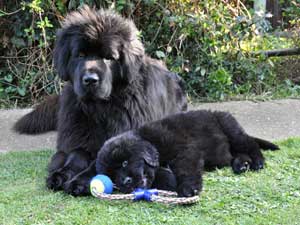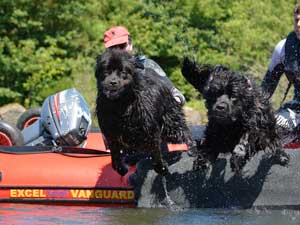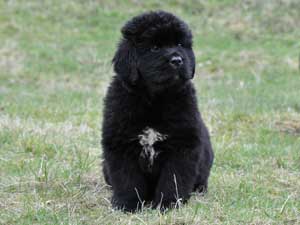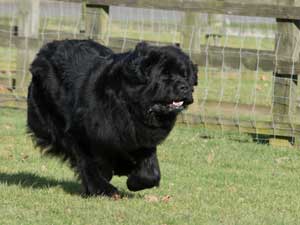 New Forest Working Dogs
2023 Christmas Party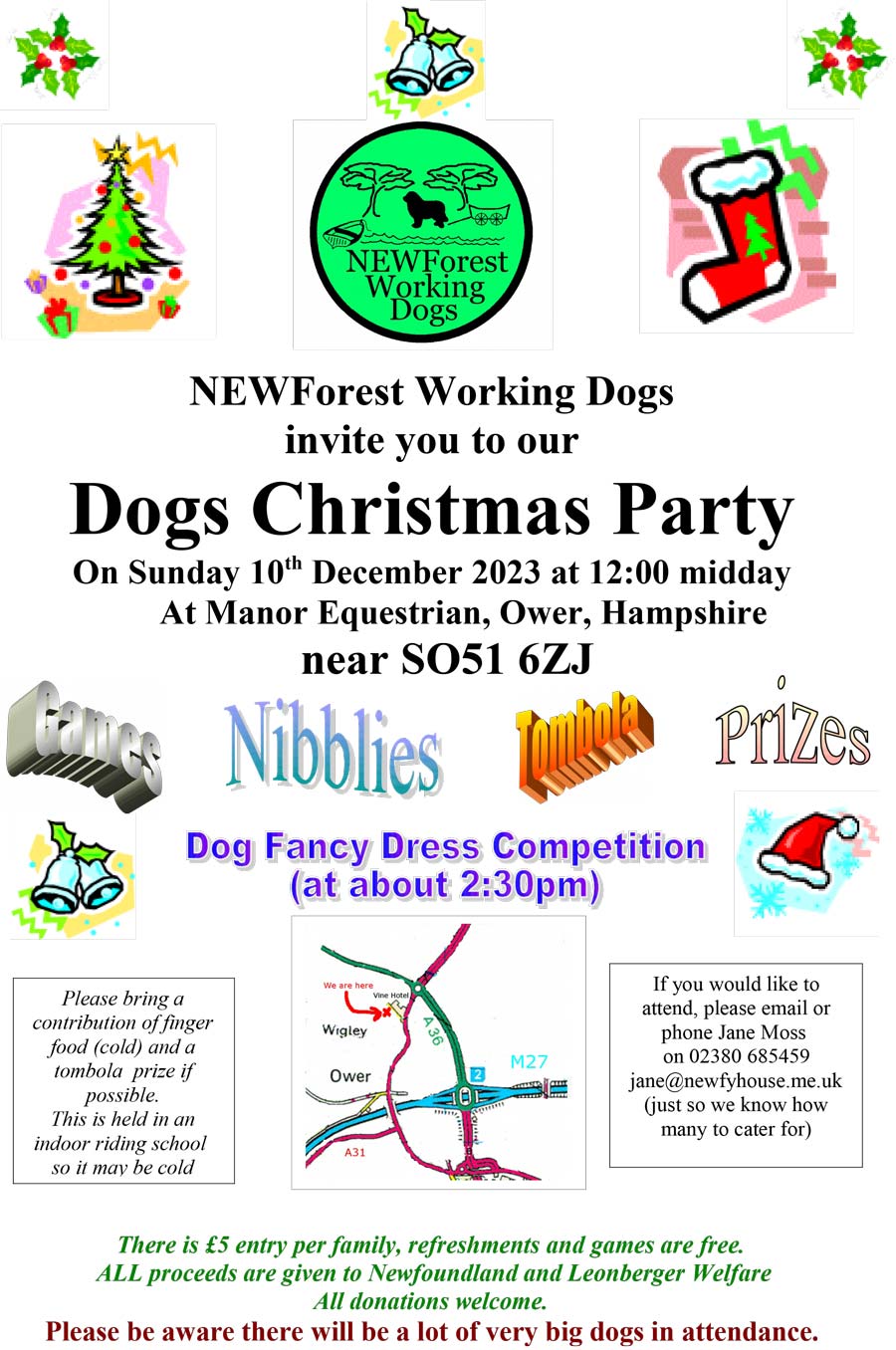 2024 Newfoundland Comedy Calendar
Championship Show - 21 October 2023
Click on the images to enlarge
Our 2023 Championship Show held at the Kennel Club Building, Stoneleigh Park, Warwickshire was judged by Mr. Angel Maestro Lafuente (Anmalamual - Spain) with Special Awards Classes judged by Tate Forsey (Muzoku).
Full results along with photos of each of the class winners (which can be enlarged with a click) are on the results page.
2024 Membership Renewals
Memberships are due for renewal by the 31st of December each year. Renewals made after 30th March in the following year pay a 'late renewal' fee of £5.00.
Existing members can renew their annual membership using the Membership Renewal Form or

Renew using our online system with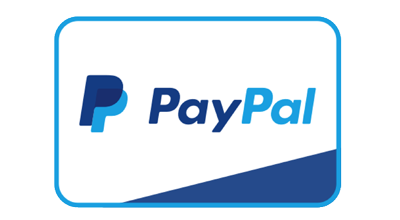 Open Show - 15 July 2023
Our Summer 2023 Open Show held in conjunction with the National Working & Pastoral Breeds Society Championship Show at Malvern, Worcestershire was judged by Mrs. Suzanne Blake (Sandbears).
Photographs of each of the class winners are now included on the results page, courtesy of Alan Godden.
Water Test Regulations - May 2023
In use by all three UK Breed Clubs
The new Water Test Regulations have been agreed and ratified by all three UK Breed Clubs and come in to immediate effect for all official test Water Tests.
DOWNLOAD THE WATER TEST REGULATIONS
Club Membership
New Members Welcome
If you would like to become a member of the Newfoundland Club, please download complete and return our application form.
New members should be proposed and seconded by existing members but if you don't know any existing members but would still like to join, please email our Membership Secretary, Linn Kleinman.
DOWNLOAD AN APPLICATION FORM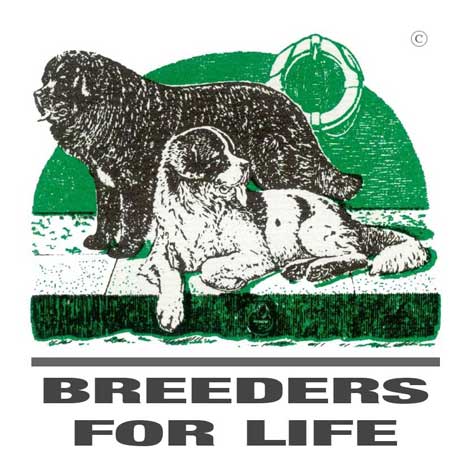 Our BREEDERS FOR LIFE scheme is designed to provide a quality assurance mark for prospective Newfoundland puppy purchasers that the breeders follow the very best practices in their breeding program.
It is hoped that the scheme web site will be found by those searching the Internet for Newfoundland puppies and provide the essential information about Health Testing for our breeding stock and encourage people to be discriminating when selecting a breeder.
There are criteria for becoming a Breeder For Life member, such as three consecutive years and current membership of one or more of the UK Newfoundland Breed Clubs but breeders or stud dog owners do not necessarily have to be Newfoundland Club members - see the Scheme Requirements page for details.
We cordially invite suitably qualified breeders to join the scheme - an Application Form can be downloaded here.
Scheme memebers will have a public profile page on the web site and will be able to advertise their litters too.
Newfoundland Welfare
We are always looking for new homes suitable for dogs taken into our care. If you need to rehome your Newfoundland or would like to give a forever home to a Newfoundland, please contact one of our Welfare Co-ordinators;
Jennifer Angus on 07842 968329
for Scotland & Northern Ireland

Helen Gray on 07979 028935
for England & Wales
We very much appreciate donations to help us with the costs of re-homing and rescue which can often involve substantial veterinary costs. You can make a donation via PayPal using the button below;
Discovering Newfoundlands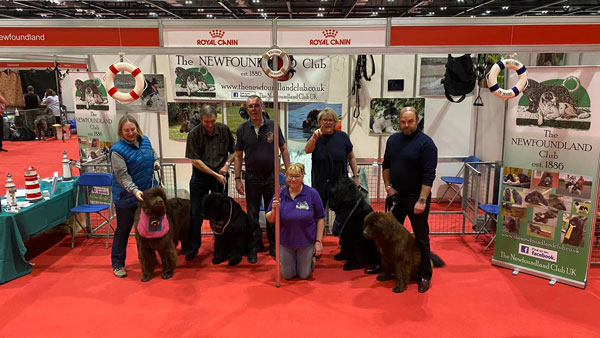 There are Breed Information stands at Discover Dogs and Crufts each year for anyone who would like to know more about Newfoundlands.
For anyone considering owning a Newfoundland the Club has two useful advice documents for you;
Draught Test Regulations
In use by all three UK Breed Clubs
ENTRY FEES HELD FOR 2023
We are pleased to announce new Regulations for official Draught Tests which have been jointly agreed with the Northern Newfoundland Club and Southern Newfoundland Club.
DOWNLOAD THE DRAUGHT TEST REGULATIONS
GDPR
(General Data Protection Regulations)
The regulations came into force in May 2018 requiring that we receive positive consent from our members to store their data and to communicate.
If you have not done so already, please download the form, complete and return it to the address shown on the form.
Alternatively you can email the completed form to secretary@thenewfoundlandclub.co.uk
DOWNLOAD THE FORM
Newfoundland Puppies
Info and insights for prospective owners
Newfoundlands can be wonderful companions and as puppies are adorable. However, it is important to know what owning a Newfoundland entails so we have produced a couple of guides which contain lots of useful information and advice. We encourage you to download and read them carefully.